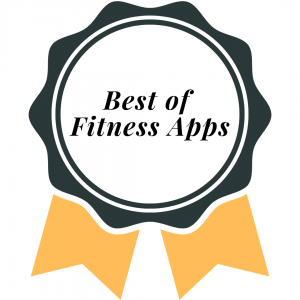 With tens of thousands of live and on-demand lessons taught by one of our more than 30 internationally renowned teachers who will support you along the way, you can completely transform your fitness regimen at home or while traveling.
Use your iPhone or iPad to access the workouts you need to reach your individual fitness objectives, including weight training, cycling, yoga, HIIT, meditation, and more. Additionally, you can stream your workouts to your Television using our Apple TV app, AirPlay, or Chromecast so that you can follow along from the room with the largest screen. Turn any room into your personal workout studio with our inspiring teachers and great music by using whatever equipment you have on hand, or none at all.
HOW TO ACCESS & JOIN THE PELOTON APP:
For a free trial, download the App and start taking any of the thousands of Peloton sessions available. Then, for $12.99 a month, enroll in our App Membership, which will continue until you discontinue it.
You can use the Peloton App for free as part of your membership. To gain access, simply sign in to your account on the app.
FEATURES:
– Use the following class categories to access workouts from Peloton's NYC and London studios:
Meditation
Yoga
Cardio
Walking
Outdoor Running (audio)
Treadmill Running
Strength
Stretching
HIIT
Cycling
Treadmill & Indoor Bike Bootcamps
– Our instructor team will inspire you to work out hard by bringing their distinctive teaching methods and jam-packed tracks to every class.
– Exercise alongside classmates in the classroom in real time. High Fives let you give and receive positive encouragement. Tags help you identify your community, and you can follow your pals to see how they're doing.
– Track your progress and achieve your fitness objectives with our monthly Challenges, which are created to keep you inspired and provide variation to your workout routine. Track your friends' advancement as you encourage one another to work harder.
– Peloton instructors have developed training plans that range in length from 4 to 18 weeks in order to assist you in achieving your next objective. Try classics like "Road to Your 26.2" and "Crush Your Core".
– Run to tailored playlists, speed and interval coaching, and music. For outdoor workouts, GPS support provides essential running stats (running maps, pace, splits, and elevation).
– Get the balance of cardio and strength you need to reach your fitness objectives, regardless of your ability level, with variety to keep you motivated.
– Get heart rate monitoring for each class, pace and distance data for indoor runs, and quick access to metrics while working out on your iPhone.
– Connect your workouts to the Health App to get a snapshot of your daily activities.
– Connect your Bluetooth-enabled heart rate monitoring device and/or a cadence sensor to check your live stats in class.
– Exercise on the move, use fewer data and avoid buffering. Get the excitement of a live fitness class in the convenience of your home by downloading the Peloton App.
****************************
At the time of purchase confirmation, your iTunes Account will be charged for the cost of this plan. Unless auto-renew is disabled at least 24 hours prior to the expiration of the current period, the subscription will renew at $12.99/mo (excluding taxes). After making a purchase, auto-renewal can be disabled in your iTunes account settings. During the active subscription time, the current subscription cannot be canceled. A user won't be billed for the next month if they cancel within a membership month.
This app has been selected for Best Fitness Apps.
Related Apps