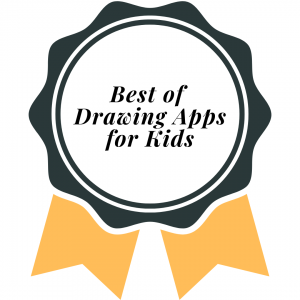 Kids Doodle has an incredibly simple-to-use painting on canvas or photos and is specifically made for children. It contains 24 exquisite brushes, including crayon, glow, neon, and rainbow, as well as an infinite variety of vibrant colors.
With the help of the app's special "movie" mode, children's artwork can be viewed as a brief movie. Children just adore it! Both the drawing process and the finished product of children's drawings are kept in the built-in gallery. Children can keep sketching whenever they wish to or "movie" a prior masterpiece whenever they would like.
FEATURES:
24 brushes, including neon, sparkle, star, rainbow, crayon, spray, ribbon, etc., to use when painting a picture or canvas
Vibrant hues
Inventive drawing
Both doodling and animated doodling are kept in the built-in art gallery.
To view the drawing as a short film, use the "movie" option.
Undo and redo
Send a sketch to friends on Facebook, Twitter, Instagram, Gmail, etc.
http://www.youtube.com/watch?v=rObLR7_Bjec
Post Your Artwork to the Kids Doodle Page on Facebook
http://www.facebook.com/pages/Kids-Doodle/288132957929045
Related Apps