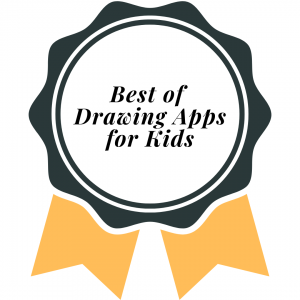 A very simple drawing game for children may be found in this app. This notebook is a useful combination of painting and drawing games that will enhance your child's artistic ability and inventiveness. Consider it to be a coloring book or an empty canvas on which your child is free to draw, paint, and learn the alphabet, numbers, animals, or any other type of kid's art. Compared to other kids' painting and coloring games, this drawing software will take up a lot less space on your phone and offer more advantages. Despite the fact that all kids' apps contain features like sketchbooks and drawing pads, these games are a great deal of entertainment for kids of all ages.
This painting app for children is appropriate if your child is in kindergarten. Toddler coloring apps are enjoyable because of the variety of possibilities available. Children as young as preschool age, toddlers, and even adults can enjoy kids' apps and coloring games. Kids as young as two years old can use Kids art & craft's user-friendly design to utilize it as a sketchbook for their artwork.
For the aim of kids' art and craft projects, drawing apps have a number of features that let parents keep an eye on their child's educational progress. This kids' app allows you to simply give your children real-world examples to draw from, which will enhance their drawing and painting abilities as well as their doodling style. Additionally, it gives them self-assurance and increases their awareness of their surroundings. The sketching game's advantages include its open sketchbook, simple gameplay for fans of coloring games, and the fact that it is completely free to download. In this drawing app, all you get is a ton of kid-friendly entertainment.
Main features of the kids drawing and art game:
Your child can develop their imagination by using a drawing app.
Children's apps use relatively little storage space on your phone.
For simple painting and drawing, use a large canvas.
Allow your child to quickly achieve the status of the best artist.
Your child can create their fantasy using a variety of colors and design possibilities.
On all smartphones and tablets, this drawing game is compatible.
Save and share the artwork you create with your friends.
On behalf of the House of Juniors staff, We wish your child a bright future.
Related Apps