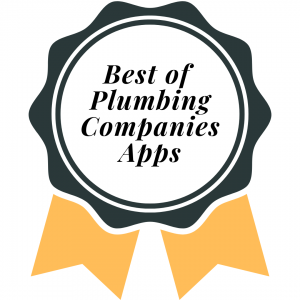 There is no longer a need to spend hours manually preparing paper estimates and invoices. InvoiceOwl is available to assist. In just a few minutes, you can create estimates and invoices that appear professional.
With simplicity in mind, InvoiceOwl is a user-friendly, mobile estimating and invoicing program. It's quick and easy to generate high-quality estimates and invoices with InvoiceOwl, making it perfect for all types of contractors.
APP's FEATURES
Create reports on a weekly, quarterly, or annual basis to keep track of payments that have been made and those that have not, annual sales by client and item, profit & loss, taxes, and other information.
Create an invoice with the necessary details, including the billing name, the services provided, any further notes, and any supporting photos. Organize your invoices, both paid and unpaid.
Create professional-looking estimates and prices for your services directly from the app after assessing your client's demands. All you require from your customers is a working email address.
As soon as you place an order for supplies or goods for the business, you can now create purchase orders in just one hour.
You can add each client's information to InvoiceOwl, an all-in-one software solution for invoicing.
 In just a few minutes, you may create notes and send them to your client's inboxes.
Manage all of the goods and services listed in the item section next.
Keep track of all updates, whether it concerns getting a new payment, a PO, or a credit memo. You will be kept up to date and informed of all developments.
Customize the Purchase Orders, Credit Memos, and Estimates for My Business
With InvoiceOwl, you can alter and personalize the appearance, feel, and details of invoices as well as other documents like purchase orders and credit memos.
Choose from 8+ templates for your invoices.
To draw attention to your brand, alter the invoice's logo and add it.
Change the banner in a matter of seconds.
According to your company's needs, add a watermark to the invoices.
Your invoice can now seem professional by simply matching your brand's color, logo, and style.
InvoiceOwl Application Advantages
Produce expert estimates to attract potential clients.
Contract creation with simple digital signature acceptance
On-the-spot estimates can be created and sent to clients using a mobile app.
To draw in new clients, gather endorsements from projects that have been done effectively.
Itemize the cost of labor and supplies so that clients understand precisely where their money is being spent.
To support your proposals, upload pictures, and documents.
Pricing and terms for subscriptions
Downloading of InvoiceOwl is free. Plans for subscriptions that automatically renew are available from us.
Unlimited invoices, estimates, and the addition of an unlimited number of clients are paid features.
Upon purchase confirmation, money will be deducted from your billing Account.
If auto-renew is not disabled at least 24 hours before the current period's conclusion, the subscription will renew on its own unless it is specifically told not to.
Privacy Policy: https://faq.invoiceowl.com/main/articles/1616586881900
Terms and Conditions: https://faq.invoiceowl.com/main/articles/1616586574433
This app has been selected for Best Apps for Plumbing Companies.
Related Apps