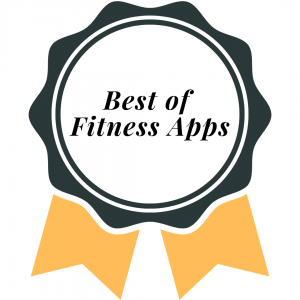 With the most extensive roster of elite instructors ever collected, exercise at home or in the gym. Choose from dozens of the top figures in fitness who are ready to inspire you, help you sweat, and assist you in getting the physique of your dreams, including Olympians, bodybuilding experts, and more.
Starting a Fitplan is the first step to becoming healthier and happier than you have ever been, whether you are a beginner or a seasoned athlete. It has never been simpler to exercise.
Get bodyweight exercises and personal training in real-time from the best fitness professionals in the world. With Mike O'Hearn, Michelle Lewin, Jeff Seid, Jen Selter, Lauren Findlay, Rob Gronkowski, Damien Patrick, and a host of other trainers and programs that are regularly updated, you may lose weight, gain muscle, and shape your body.
Fitplan offers a variety of plan types, including the following:
Home workouts
HIIT Training
Shredding and Weight Loss
Bodyweight
Bodybuilding
Booty Training
Shredding and Weight Loss
Weightlifting
Athletic Training
Bulking
Functional Training
Hypertrophy
Prenatal & Postnatal
Numerous individualized training plans created by your preferred fitness professionals are available. Workout at home, in the gym, or wherever else life takes you.
"I've been a Fitplan subscriber for over a year. I've tried many different plans and trainers. This app is amazing. From the technology down to its friendly design, the app can take your gym game further than you ever imagined. Never has it been easier to be trained by elite fitness instructors at a low price." -kathsepsa
"I am 42, have had a gym membership since my 20's, and Fitplan has finally inspired me to work out consistently. I imagine it's mostly due to having a routine and knowing that the correct exercises are being utilized. Wish I had this app 10 years ago!" -SoccerDad40
**Having trouble deciding which Fitplan to use or where to start? After you respond to a few questions, we'll suggest the most suitable plans for you.
**Follow along with our daily workouts using the HD video instructions.
**Watch as your efforts and sweat reshape your complete body!
**Watch your results develop as you keep track of your weights, reps, and time.
**Join our community, make some friends, and start to feel inspired!
**For 7 days, try Fitplan for free.
**The increasing collection of more than 100 Fitplans is completely accessible with every subscription.
**You can access all Fitplans by subscribing. Free access to our selection of one-day workouts.
CONTACT US
Instagram: @fitplan_app
Facebook: https://www.facebook.com/fitplaninc/
Support: [email protected]
Related Apps