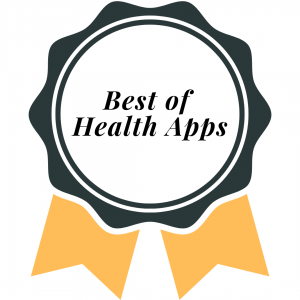 Get timely access to advanced, reasonably priced telehealth. Choose a primary care physician for routine visits, or access urgent care around the clock in seconds.
Without making an expensive or inconvenient journey to the doctor's office, HealthTap provides a number of options to communicate with board-certified doctors based in the United States. Our doctors can recommend you to specialists, run lab tests, and interpret the results. Use it to contact a U.S. doctor while traveling overseas or in any of the 50 U.S. states.
SUBSCRIPTION OPTIONS:
$45.00/ 3 MONTHS MEMBERSHIP
Special access to continued primary care for $39 and urgent care for $59 per visit, 40% off 24/7.
HealthTap Prime offers discounts of up to 75% on prescription drugs. Begin looking for prescription medicine savings at local pharmacies.
Your doctor and you can text each other for free at any time.
Limited accessibility to primary care:
– Select and maintain a primary care physician.
– Protect your health by getting regular exams and screenings.
– Over time, take care of any conditions or worries that persist.
Locate medical treatment that meets your needs, including men's and women's health, pediatric care, travel medicine, and sexual wellness.
 Ask your own confidential health question and receive a response within 24 hours, or search millions of reliable responses from 90,000 U.S. physicians representing 147 specialties.
 Using HealthTap AI, our doctor-trained and doctor-assisted chatbot, you can learn what might be causing your symptoms and what doctors often advise doing in a matter of seconds.
 One-on-one sessions with our partner, Talkspace, for one hundred dollars off.
 Safely save all of your medical records in a single, easy-to-use app with unlimited storage. Take advantage of the individualized attention provided by our experts, who will always customize their recommendations depending on your preference and medical history.
 All of your children's care is provided without charging you an additional membership fee.
$99.00 PER URGENT CARE VISIT MEMBERSHIP
 24/7 Urgent Care – Get advice, medications, lab orders, and recommendations from the first doctor on call within seconds via video or text chat. Only $99 (retail price) for each appointment, or the copay required by your insurer.
 Just as with a HealthTap membership, you can continue to evaluate your conditions with HealthTap AI and ask doctors questions confidentially or find millions of reliable answers.
COMPLETELY SAFE AND CONFIDENTIAL:
**Your privacy is very important to us. Your visit to the doctor is private and complies with HIPAA regulations.
Related Apps