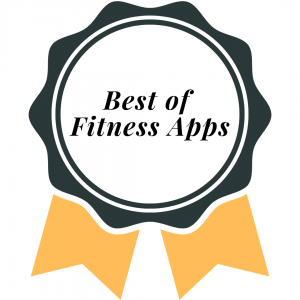 With our fully-featured sleep tracker and digital sleep coach, which millions of people use, it's time to take charge of your sleep. No extras, mattress replacement, or equipment is required. All you need to track your sleep automatically, get ideas, and customize your sleep journey is an Apple Watch or smartphone, along with our AI-powered software. Join the numerous users who are improving their sleep worldwide. The software is free, however, a Premium Membership is available for more features.
When getting ready for bed, turn on the iPhone app or put on your Apple Watch. You'll receive a personalized sleep report when you wake up, along with daily suggestions for how to use our software for sleep coaching to get better.
Users adore SleepWatch because:
Recordings of snoring, coughing, flatulence and other sleep-related noises can be made here.
Manage your sleeping patterns with AI-powered, tailored insights to help you obtain a better night's sleep.
Discover your optimum sleep schedule and wake up during your ideal sleep stage, created to help you wake up feeling less foggy.
Consistently comprehensive, in-depth sleep reports! Check the details of your last night's sleep on your watch or phone.
Track your average, average amount of restful sleep, and total sleep time. Wearing your Apple Watch while you sleep allows you to track your heart rate while you sleep, breathing while you sleep, your sleep rhythm, and more.
Document your snoring (mild, moderate, heavy, or none at all) and discover what stops or reduces it.
Combine several sounds to make a one-of-a-kind soundscape!
According to studies, it may be healthier for one's heart and general health if their heart rate "dips" more while sleeping than when they are awake.
Keep track of how often you go to bed at the same hour each day.
A key determinant of the quality of sleep is how frequently it is interrupted. Track your sleep disturbances and learn how to minimize them.
plus more!
TECHNICAL DETAILS
• Place your iPhone next to your bed, then turn on the app before you fall asleep. Or, use your Watch to track your sleep automatically while you are in bed. For the most thorough picture of your sleep, try both.
• The Health app and SleepWatch are integrated to provide you with information about your sleep and to allow Watch-based tracking.
WARNING – IMPORTANT SAFETY AND USE INFORMATION
• SleepWatch should not be used to diagnose or provide medical advice. SleepWatch is not intended to be a substitute for medical care from a qualified practitioner.
• SleepWatch should only be used for informational, general health, and fitness purposes.
• Results from SleepWatch are simply approximations.
• Before beginning any workout program or with any health-related questions, see a doctor. Never self-adjust your medication.
SleepWatch Premium Membership
Available for $4.99 per month or $39.99 per year with a subscription. Through your iTunes Account, you may both subscribe and pay. Your iTunes account will be charged when the purchase is confirmed. Unless you cancel your membership at least 24 hours before your current month is set to expire, it will renew automatically. A 24-hour period before the current period ends, a renewal charge will be applied to your account. After making a purchase, the user can manage their subscriptions and off auto-renewal by navigating to their account settings. When a user decides to subscribe to a publication, any unused portion of any free trial period, if one was provided, will be forfeited. The cost of renewing the subscription remains the same.
Terms of Service: http://sleepwatchapp.com/terms-of-service
Sleep Watch App's privacy statement may be found at: http://sleepwatchapp.com/privacy
Related Apps