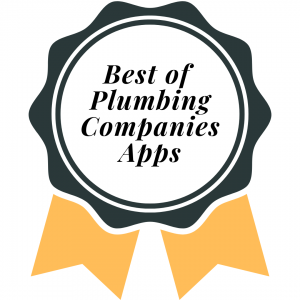 Manage your cash flow, spending, and mileage to evaluate your profits and losses from anywhere. Using this user-friendly accounting app, download QuickBooks Accounting to manage your small business!
Keeping your business bookkeeping organized doesn't require you to be an accounting expert. Our invoice management solutions make it simple to create and track invoices. There are also a variety of financial reports accessible, so you can always know how your company is doing.
Automatically monitor mileage
Without taking any battery life from your phone, mileage monitoring operates automatically using GPS.
To optimize tax deductions for mileage, mileage data is kept and organized.
Make invoices to expedite payment
You can track invoices sent using our invoice generator (in various currencies) so you'll always know who owes you money and who has paid it.
Receive payment more quickly via bank transfer or credit card (needs activating QuickBooks Payments).
Management of cash flow
The Cash Flow business dashboard lets you keep track of all of your company's finances in one location.
Using envelopes to set aside money for business payroll and taxes and forecasting cash flow over a 90-day period.
Using personalized, data-driven insights, make wise business decisions.
Business insights via the dashboard
View your balances in your accounts and your profits and losses to see what you're earning and spending.
Sort your monthly spending into categories to make it simpler to keep tabs on them.
To make managing your cash flow simple, all of your open and past-due invoices are presented.
On-the-go expense management, customer and sales tracking
Take pictures of your receipts and attach them to your spending to get the biggest tax savings possible.
By linking your bank accounts, you can identify where you are earning and spending money by looking more carefully at your profit and loss.
Examine your bank transactions and include them in your accounting records.
It's simple to add new clients and get in touch with them while on the go.
Use online accounting to further your goals.
Create all of your sales receipts and invoices with your logo and custom data in a matter of minutes.
Give your accountant permission to access your account so they may help you prepare for tax season and receive all of the tax deductions you need.
Add extra features, like advanced CRM and inventory management, with over 80 partner apps.
Start right away without hassle
Download the top accounting application right away, log in with your QuickBooks credentials, and take advantage of the Free QuickBooks Accounting application.
Create an account, download the app, and use it for 30 days for free. There is no requirement for a credit card and no purchase is necessary.
QuickBooks is available for a completely free trial, and you may access it from any device at any time.
*** QuickBooks Desktop for Mac and Windows are incompatible.
By INTUIT
Creators of QuickBooks Online, QuickBooks Payroll, Quicken, GoPayment, TurboTax, and Mint.com
Visit:
• Visit https://www.intuit.com/privacy/ to discover more about how Intuit safeguards your privacy.
• To read the Intuit terms of service, go to https://qbo.intuit.com/c1/Terms Of Service.html.
To manage your small business conveniently while on the road, download today!
This app has been selected for Best Apps for Plumbing Companies.
Related Apps