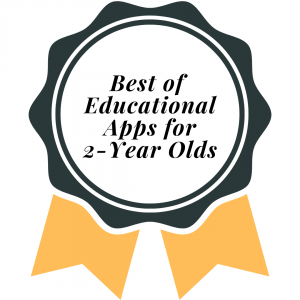 Piano Kids – Music & Songs is a fantastic, entertaining music box made specifically for parents and their children to learn how to play musical instruments, enjoy amazing songs, experiment with various sounds, and hone their musical abilities. Play a variety of colorful instruments, including the electric guitar, saxophone, trumpet, drum set, piano, and kids' xylophone, with your fingers. Let your kid use your phone or tablet to compose music. Learning to play musical instruments with real sounds is a lot of fun for toddlers and young children.
The app's user interface has a vibrant color scheme. As your child learns music while engaging in fun games, it will fascinate you and make him happy. Instruments, Songs, Sounds, and Play are the four available modes for the app. Family members can collaborate to write songs and hone their musical skills.
Everyone may play and enjoy discovering new noises (such as those made by animals, vehicles, and comic characters, among others), and they can also learn how to identify the colors, flags, geometric objects, numbers, and alphabetic letters in many languages.
WHY IS MUSIC GOOD FOR CHILDREN?
= Improve the ability to concentrate, listen, and remember information.
= It encourages children's creativity and imagination.
= It encourages kids' intellectual, motor, sensory, auditory, and verbal development.
= Children will engage with their peers more effectively as a result of increased sociability.
FEATURES
INSTRUMENTS MODE = Xylophone, Saxophone, Drums Percussion, Piano, Electric Guitar, Harp, and Panpipes. Real sounds and representations can be heard from every instrument. To create their own melodies for the various instruments, the youngster is free to use all of their creative faculties.
SONGS MODE = Can become a fantastic musician. The song is played in "Auto Play" mode so that you can learn the melody. After receiving assistance, you can play it by yourself. The child is instructed to play that note by amusing characters who are playing along with the music. Can pick one of the following instruments to use to perform songs: piano, xylophone, guitar, or flute.
SOUNDS MODE = Offers the option to choose from a number of groups of objects that represent sounds and visuals. Kids get used to them and learn to recognize them through their noises. In addition to exploring and learning how to pronounce colors, numbers, and alphabetic letters in English, Spanish, and Portuguese, the kid can also learn to distinguish between the many sounds that various items make.
GAMES MODE = Kids' entertaining games that promote learning through music and sound. Learning to count, learning the alphabet, making music, doing puzzles, painting, drawing, coloring, playing with baby sharks and fish, learning geometric shapes, and much more.
? High-quality audio with actual instrument sounds (Piano, xylophone, acoustic guitar, saxophone, drums, flute)
? 30 well-known songs you should learn to play.
? Excellent auto-play mode for the song you chose.
? The "DO-RE-MI" or "CDE" scales' representation can be chosen.
? Simple to use and intuitive.
Related Apps