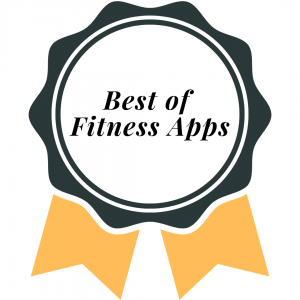 Introducing your brand-new favorite exercise method! Obé Fitness makes it enjoyable (and simple) to turn movement into a long-lasting habit with its 10,000+ on-demand workouts, daily live classes, programs, and challenges to help you level up your results.
Get pumped up with dance aerobics, intensify your strength training program, enhance your yoga practice, or unwind with meditation. You can find everything you need here, from absolute beginners to the most experienced athletes. Everything is covered; no equipment is required.
Obé Fitness is available for 7 days for free with no commitment. Unlimited workouts at home. Discover thousands of workshops that are intended to inspire you to do what feels good. Find your ideal workout quickly by using filters for class kinds, fitness level, duration, equipment, and many other factors.
• Our experts are here to inspire, amuse, and ignite your body. Imagine spending time with a friend and working out hard.
• There is an obé program designed for you if you want to develop your strength, get slimmer, or move regularly. With fan favorites like BodyComp, Sculpt Burn Repeat, and Hard AF, you can eliminate guessing and improve your routine and results.
• Keep track of your progress, honor achievements, and maintain accountability. Whatever your schedule, you can schedule workouts in advance with obé because it interacts with your calendar. A terrific sweat is always just a play away, whether it is for five or sixty minutes.
• Obé makes it simple to move indoors, outdoors, at the gym, and while traveling. Stream content with a PC, smartphone, tablet, Apple TV, or Chromecast casting.
• Use audio courses to get motivated while you're on the go. With the professional direction in your ear, you can run, walk, meditate, lift weights, or do yoga.
• You won't be traveling alone on your fitness adventure. You can always count on the obé clan to be there for you with words of wisdom, advice, and support.
Stream classes offline, whenever you want, from up to 7 classes that you have downloaded to your device.
*** What the press is saying about obé? ***
"The community that obé has created is amazing…you start to connect with other people, and have this support system encouraging you to keep showing up." — Women's Health
"obé's live classes are intense and, mercifully, short. In 28 minutes the session is over, and I collapse on my living-room floor, drenched and panting." — Vogue
"It's so hypnotic that you might even forget you're working out—but don't worry, your muscles won't." — FastCompany
— SUBSCRIPTION —
The obé app needs a subscription in order to operate. To enjoy all live and on-demand videos, sign up for a monthly or yearly subscription that will automatically renew. At the time of purchase confirmation, your iTunes Account will be charged for the cost of this plan. Unless the subscription is canceled at least 24 hours before the end of the current billing period, it renews automatically. Within 24 hours of the current period's conclusion, the account will be billed for renewal at the rate of the monthly or yearly plan you chose. After making a purchase, auto-renewal can be disabled in your iTunes account settings.
Related Apps