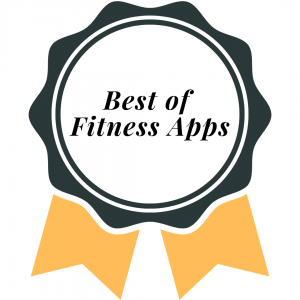 Daily workout plans for all of your major muscle groups are provided by Home Workouts. You can maintain your fitness and improve muscle without leaving the house in only a few minutes per day. All workouts can be done using only your body weight; no equipment or trainer is required.
Along with complete body workouts, the app includes exercises for your stomach, chest, legs, arms, and butt. The exercises were all created by professionals. No need to visit the gym because none of them require equipment. You may efficiently tone your muscles and develop six-pack abs at home with just a few minutes a day of exercise.
It goes beyond just being a personal trainer. You will see an improvement in your physique in just a few weeks if you continue to use our at-home exercises.
** FEATURES **
On the "Me" screen, toggle the "Apple Health" setting to sync your height, weight, and calorie counts with Apple Health.
No unexpected fees or costs
Warm-up and flexibility exercises
Automatically records training progress
The graph shows your weight-trend changes.
Make your workout reminders unique
Explicit video and animation instructions
Get a professional personal coach to help you lose weight.
Share with your social media buddies
Bodybuilding » This app for increasing muscle offers efficient muscle-building exercises, and each exercise was created by a professional.
Strength Training » The app doubles as a strength training tool in addition to being a muscle-building tool. This muscle-building app is the most effective one you can find if you're still looking for a strength training program, a muscle-building workout, or any other type of muscle-growing software.
Home Workouts » We offer a variety of at-home exercises for men. Obtain six-pack abs quickly.
Terms and Conditions for Subscription
– For US $39.99 per year, get unrestricted access to all features.
– When the purchase is confirmed, the money will be deducted from your iTunes account.
– Unless auto-renew is disabled at least twenty-four hours before the end of the current billing period, the subscription renews on its own without your intervention.
– After purchasing, go to Account Settings to modify your subscription and deactivate auto-renewal.
– Within twenty-four hours of the current period's conclusion, the account will be billed for the renewal.
– When a user buys a membership to a publication, any unused amount of a free version term is forfeited.
Privacy Policy: https://period-calendar.com/ios privacypolicy.html
Terms of Use: https://pay.period-calendar.com/app/home2.html
Related Apps