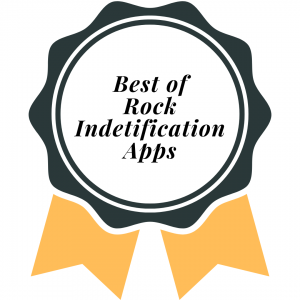 Designed to serve as a resource for geology; to identify rocks, minerals, stones, crystals, and gemstones. The most accurate tool for locating and identifying rocks is Gemius.
The Smartest Identifier for Rock and Crystal: Quickly identify and distinguish any rock, gem, or stone. To use Gemius Rock Identifier, simply open it, snap or upload an image of a rock, and then take a look at the findings.
Your Ultimate Guide to Rock and Crystal: Discover more about the various varieties, chemical and physical characteristics, hardness, formulas, and applications of rocks. Gemius Rock Identifier offers all the information you may possibly need or desire to know.
Library With Thousands of Rocks and Stones: Rocks can be classified as igneous, sedimentary, or metamorphic. These three types of rocks encompass thousands of different types. All of them are covered by the Gemius Rock Identifier app.
Any Rocks-Related Info You May Need: One gemstone that may be found in many places around the world is rose quartz. It has a hexagonal crystal structure, a hardness of 7.0, a chemical composition of silicate, and the chemical formula SiO2.
If you're curious about Rose Quartz's energy and relationship with chakras, it has to do with yin-yang energy balance. It might energize the Base Chakra, which ignites the physical body.
For additional information on the rocks you are interested in, download Gemius Rock Identifier.
Stones as Chakra Energy Sources: Your chakra and spiritual guidance are both provided by Gemius Rock Identifier.
Find out more about the relationship between crystals and chakras. In your chakra meditations, you might also use rocks or simply Nature's Masterpieces.
Improve your mental health by bringing balance into your life! The use of rocks, stones, and crystals as energy sources is a topic on which Gemius has a lot of information.
Create a Rock Collection of Your Own: Use Gemius' smart rock recognition technology to scan any stone or crystal and add it to your collection. Your preferred crystals and rocks are now always with you.
For Enthusiasts of Rock and Earth: We believe that this app is ideal for anyone who is interested in chakra, aura, meditation, or energy, whether they are geologists, rock lovers, crystal enthusiasts, or all of the above. It is an intelligent crystal identifier and thorough stone and crystal guide.
Gemius Rock Scanner & Stone Identifier's Features:
Geology toolbox
Instantly identify any type of rock, crystal, stone, mineral, and gemstone.
Become more knowledgeable about the earth, fossils, gems, rocks, and crystals.
The most intelligent method for identifying rocks
Find out everything there is to know about rocks, including their physical and chemical characteristics, crystal systems, luster, diaphaneity, hardness, formula, and many other attributes.
Comprehensive guide to crystals and rocks
Find rocks by searching among thousands of them
Stones and crystals as a source of energy, a meditation tool, and a healing aid
Make a collection of your favorite rocks and crystals.
Terms of payment and subscription:
It is free to use and will always be free to use Gemius Rock Identifier. If you would want to access more features, you may sign up for Gemius Premium. With Gemius Premium, you may scan and identify an unlimited number of rocks and gain access to all the content.
Related Apps